Lamphear Court Apartments - Corning, NY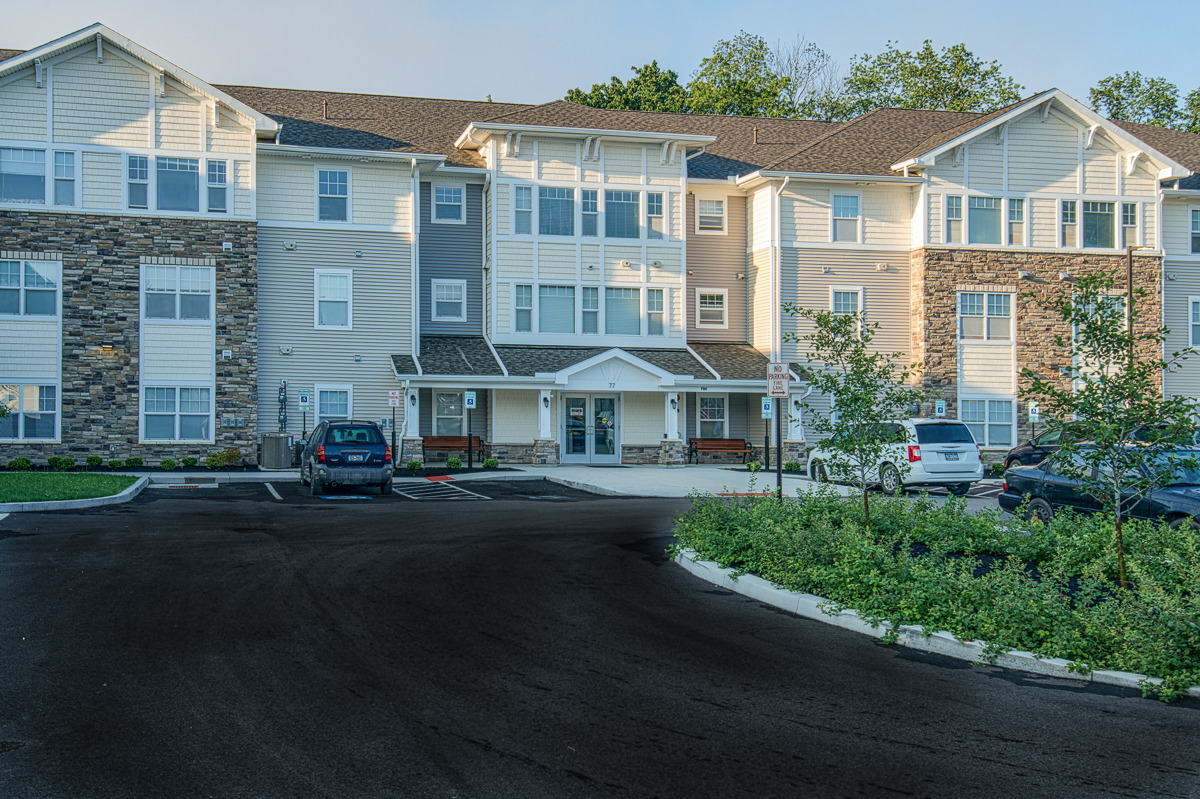 Lamphear Court is a new, secure, modern 60 unit complex with a mixture of one and two bedroom affordable units. All units have full kitchens with appliances and extensive cabinet storage.  Full spacious bathrooms, central air- Cable/Wi-Fi- ready.   All units are visit-able; this apartment complex boasts a beautiful community room with attached kitchen, a meeting room, a computer lab, and exercise room.  A new, modern playground is just outside.  Laundry rooms are located on each floor. Additional tenants' storage is available.
Located in Corning, NY, Lamphear court is close to Market Street, close to shopping, dining, schools,  and corning community college.  The facility is only 1 mile from intersatate 86.  The Chemung county bus stops by hourly with service to Corning Community College, the Arnot Mall, Elmira/corning airport and into Elmira.
Central Air Conditioning
Fire Suppression sprinkler system
Elevator
On-site laundry
Community Room with full kitchen
Tenant storage facilities
Off-street parking
Secure building with intercom
Non- smoking building
If you are interested in Lamphear Court fill out a Lamphear Court application or call 1-866-99ARBOR.