Riverbend Apartments - Hornell, NY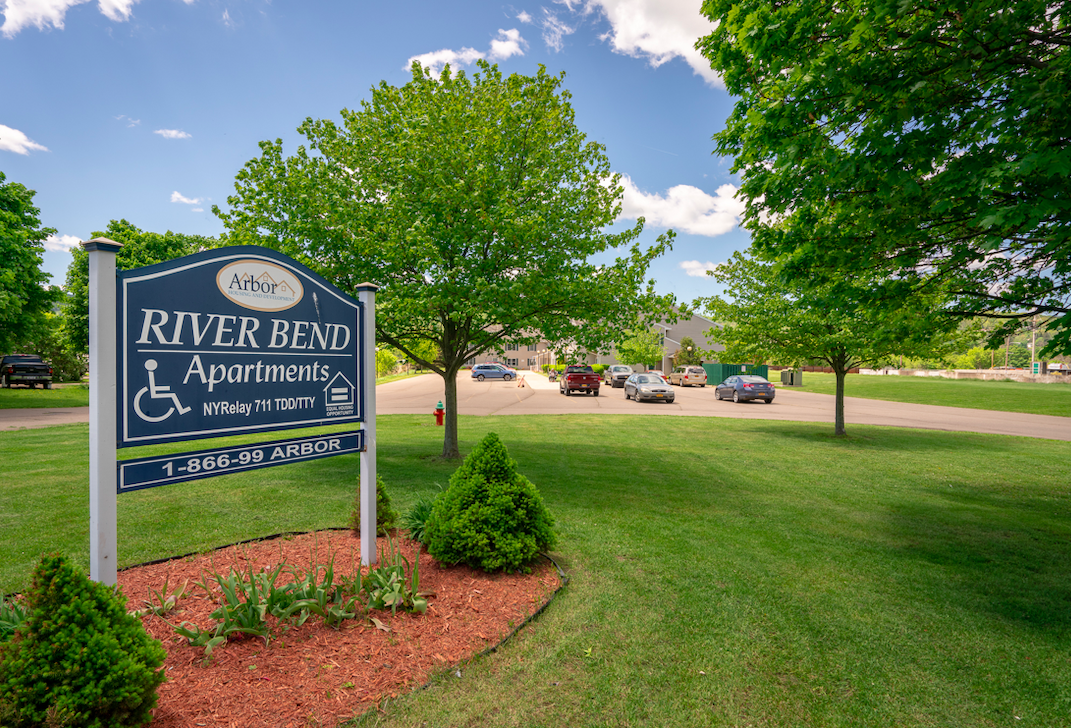 Riverbend Apartments located in Hornell boasts 30 1-bedroom units and 2 handicap accessible 1 bedroom units. All units include heat. Tenants of Riverbend enjoy amenities such as:
Elevator
Community Room with full kitchen
On-site laundry
Tenant storage
Off-street parking with 3 handicap spaces
Close to public transportation
*Tenants must be at least 62 years old or handicap/disabled and must meet income eligibility requirements.*
If you are interested in Riverbend Apartments, fill out a pre-application for admission or call 1-866-99ARBOR.